The No Limits Ranch™ is a dream out of the heart of the young man who
believes all people can live with NO LIMITS!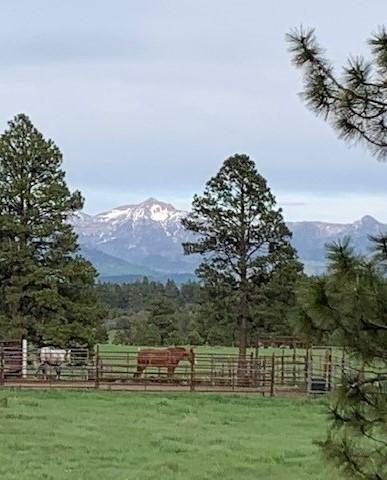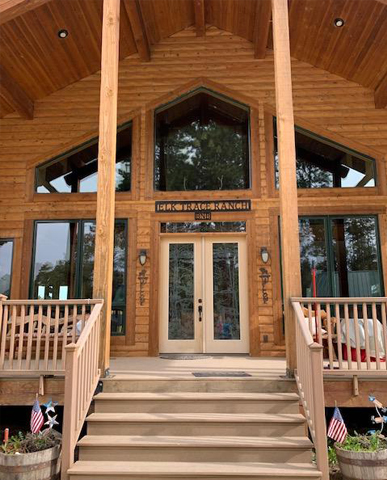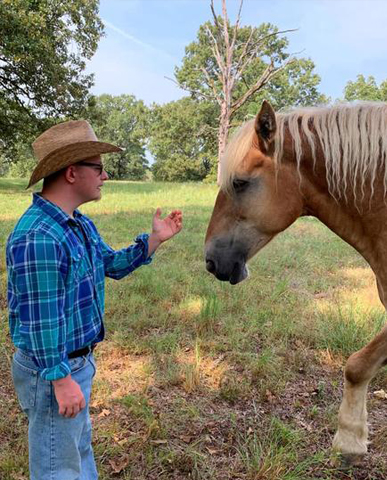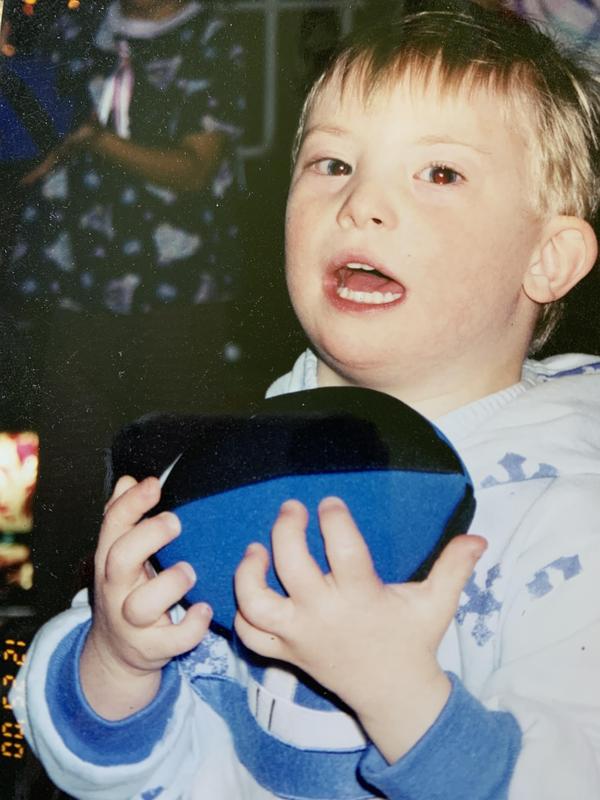 Andy Arnold was born with Downs syndrome and a variety of health issues in 1997 in Fort Worth, Tx. Bill and I refused to come into agreement with the very negative prognosis that was given but chose to follow the voice of the Lord that said, "Take Andy home and treat him like your other children." Thus Andy was raised along with 3 siblings to live a life with NO LIMITS – to do everything his siblings would do!!  
After being supernaturally healed of heart disease in his first 24 hrs of life, and through many difficult years in and out of hospitals for respiratory issues, and the inability to speak but only mumble, Andy began to show that the Lord had put something very special on him. We saw that God wanted to do something big through Andy, and so we continued to give him over to Jesus to do the work that He wanted to do in and through him. 
Andy flourished through his school years, and he was well loved by all. We started to see musical giftings in him, so we made every effort to get him a guitar, drums, a keyboard for him to express the sound that was inside of him. Andy truly blossomed on the shofar, an ancient Hebraic instrument!
He continued to grow in favor with God and man and was put into positions in front of many people because his heart was so pure when he would speak in front of others, pray for others, and when he would dance in church his heart was alive with the One who created him. That one who created him continued to bring healing to Andy. The respiratory issues like croup and pneumonia bothered him less and less.
When Andy was in junior high he knew that he was going to have his own business one day and he would dress in a sport jacket, dress shirt and tie to go off to school and continue to do that until he graduated high school. Everyone knew Andy from the kids in his special education classroom up to the first string football players and their coaches… Everyone knew and loved Andy… So much so that he and his best friend were honored to be prom king and queen their senior year.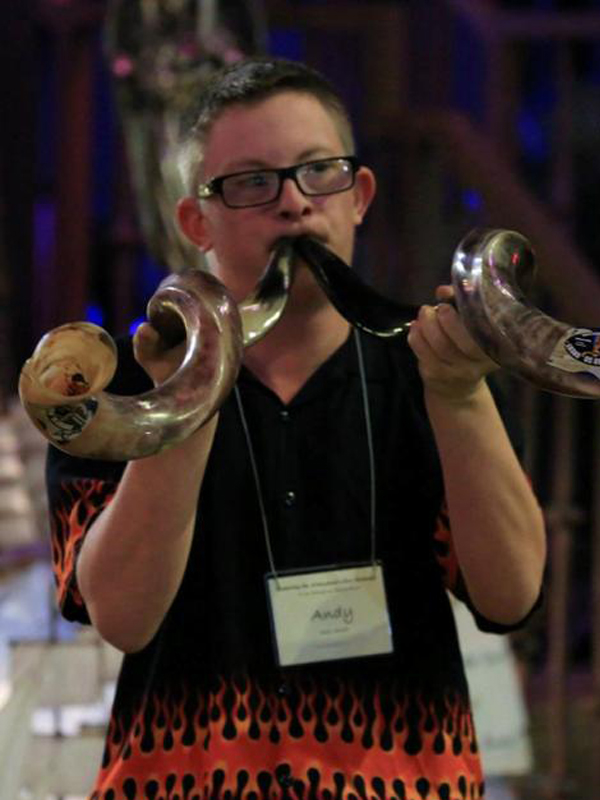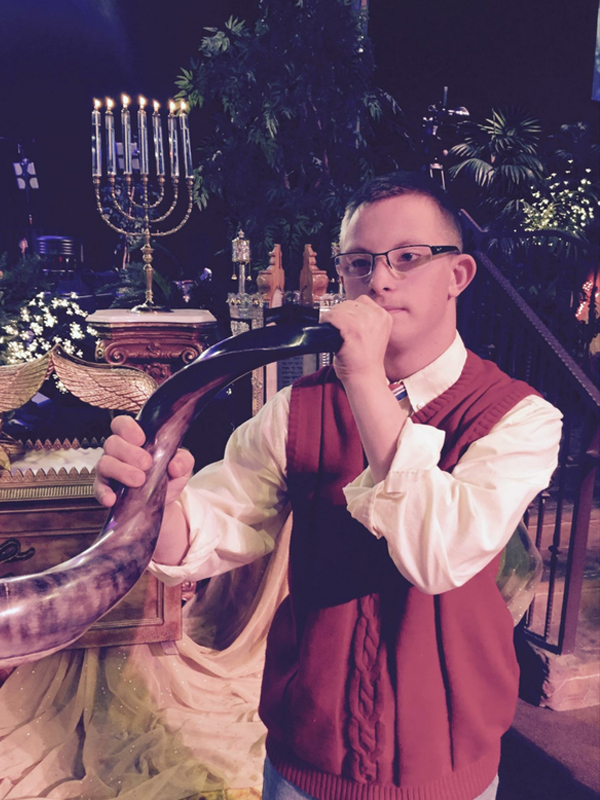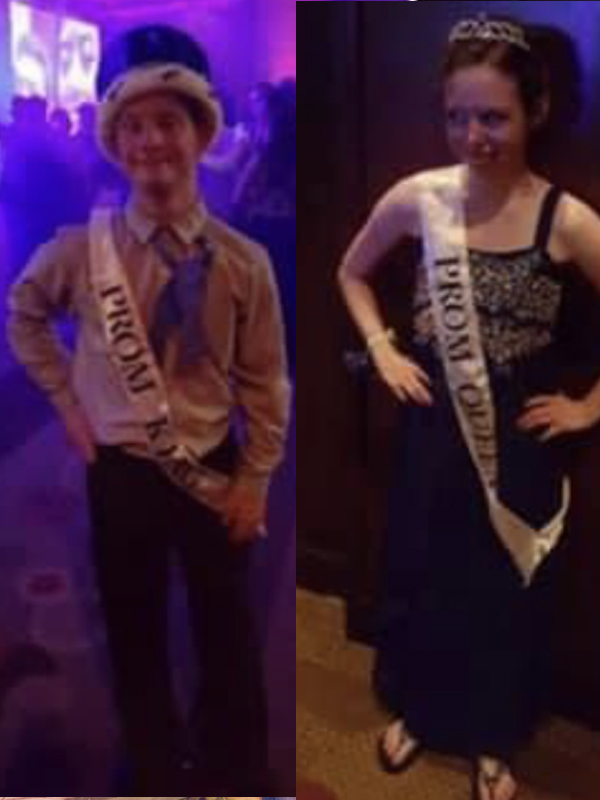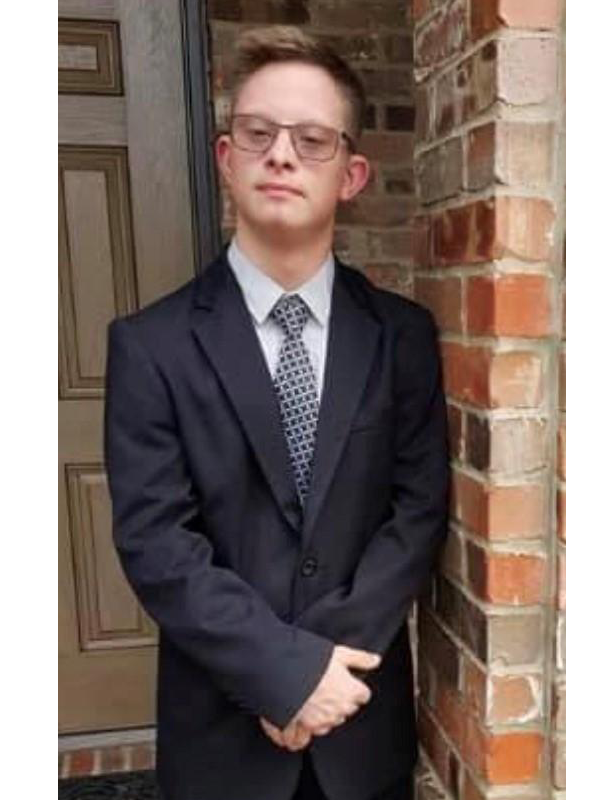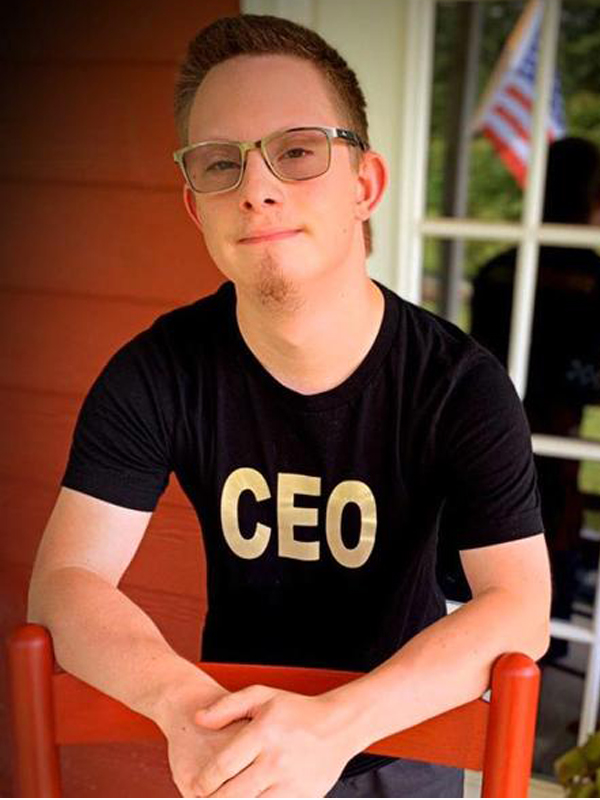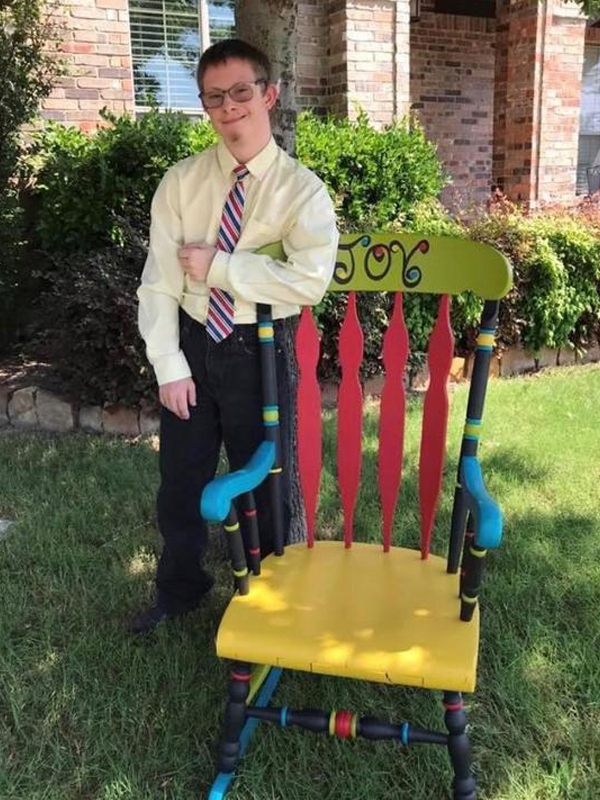 It was a year after he graduated high school that I saw something in Andy and I knew that I had to put a paintbrush in his hand.  I've been an artist since childhood, and I saw that creativity in Andy too. I gave him a child's rocking chair we had in the garage to paint.  Bill (Andy's dad) is a home builder and remodeler.  He taught Andy how to sand and I taught him how to paint – and his furniture business was born.

He would name every chair and put his heart into every piece and then he began to see things that the Lord wanted him to paint on chairs and began to declare, "Everyone who sits in this chair will be healed like I was!"  He wanted to share what was inside of him through his work.
< This is the Joy chair…the one that started it all!
Andy's older brother Tony, being a disabled veteran from the Iraqi war was much loved by Andy and began to do patriot series work to honor his brother and other disabled veterans to give back to them.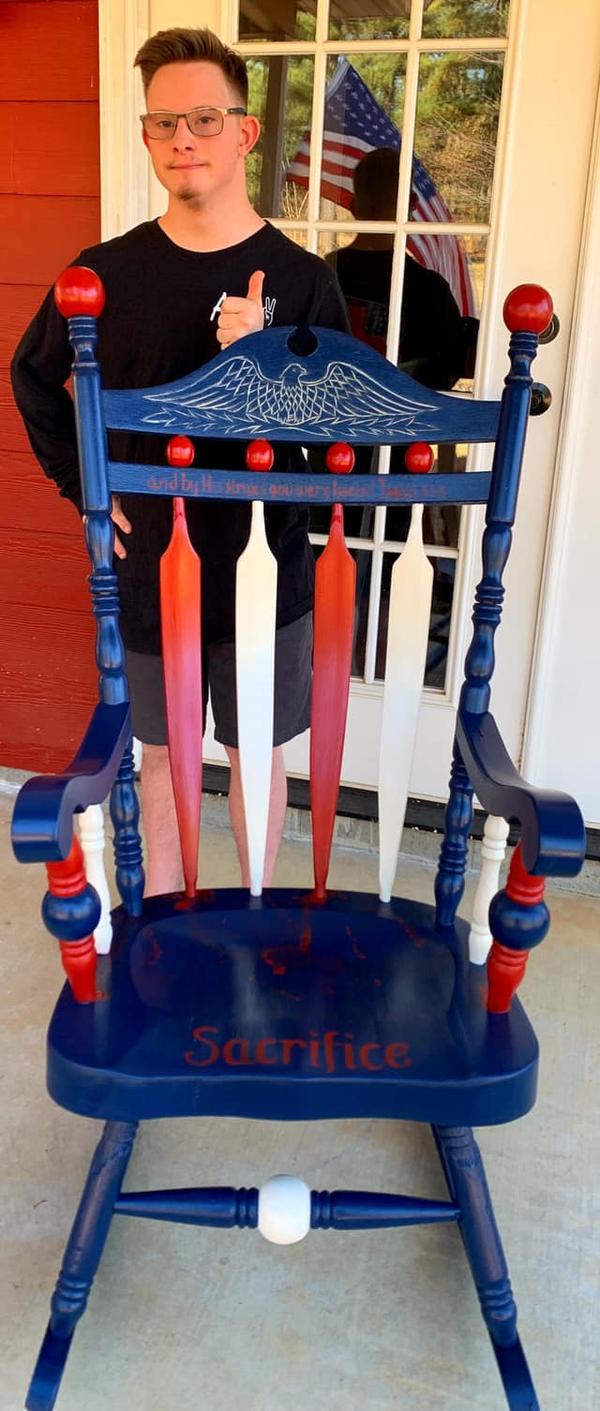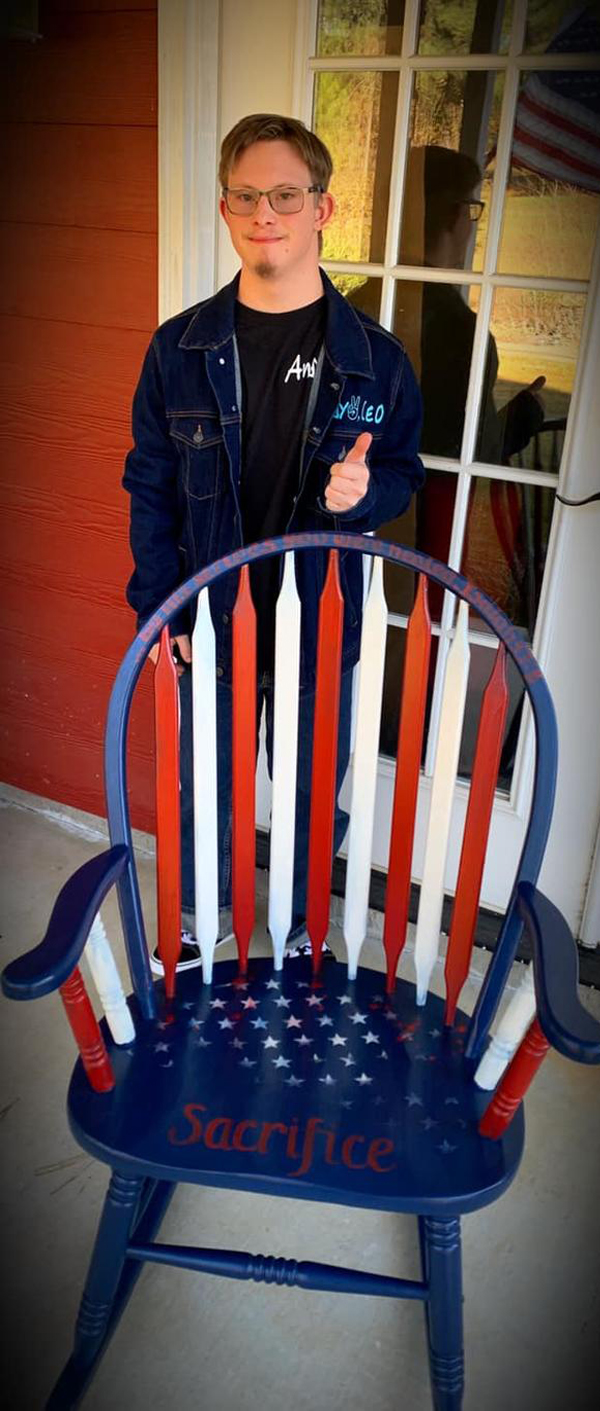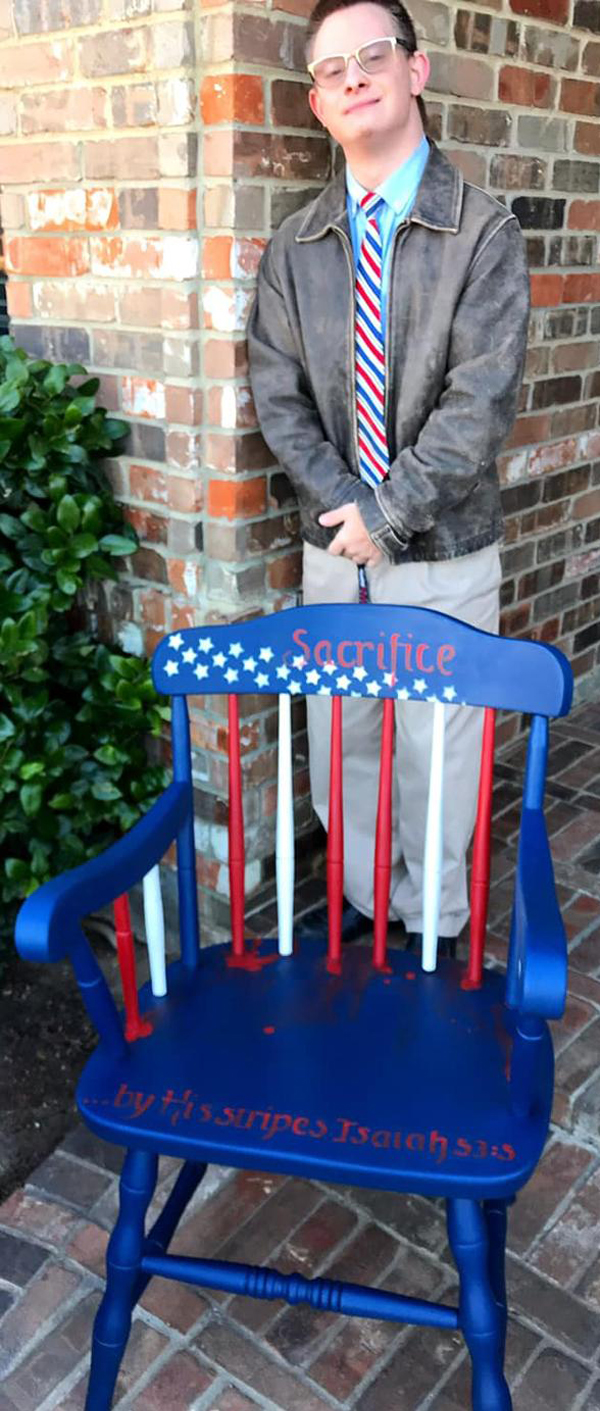 Thousands of dollars were earned by Andy with the help of other artists who came in so generously and full of love to help Andy move forward in his business. Andy has had a dream to help disabled kids and disabled veterans and now this dream has become a reality with the establishment of the very first No Limits Ranch. 
Thank you for being a part of helping Andy's dream manifest with the funding of this beautiful opportunity to bring healing to our families in beautiful Pagosa Springs, Colorado at the breathtaking Elk Trace Ranch!!
Our family's dream is to own our own property in Pagosa Springs, CO one day and build a lodge and family cabins that would be rented out to vacationers.  The income from the Air BnB would then be used for our special families that come in for exclusive retreats at no cost to them. We would also have a retail shop for Andy's and Carolyn's artwork, Bill's custom-made tables, and other "No Limits" and "Sacrifice" gear and accessories.
Give Any Amount
to Help Fund the
No Limits Ranch™
for Disabled Youth, Vets and their Families
We thank you so much ahead of time for your participation in the funding of the healing of our precious families at the No Limits Ranch, enabling hearts to come alive and dreams to be created in a lifestyle with NO LIMITS.
As Andy says as he looks into the camera doing his lives and creating his videos… "

Peace out peeps! I live with no limits and so can you!

"
Thank you for being a part of something greater than ourselves!!